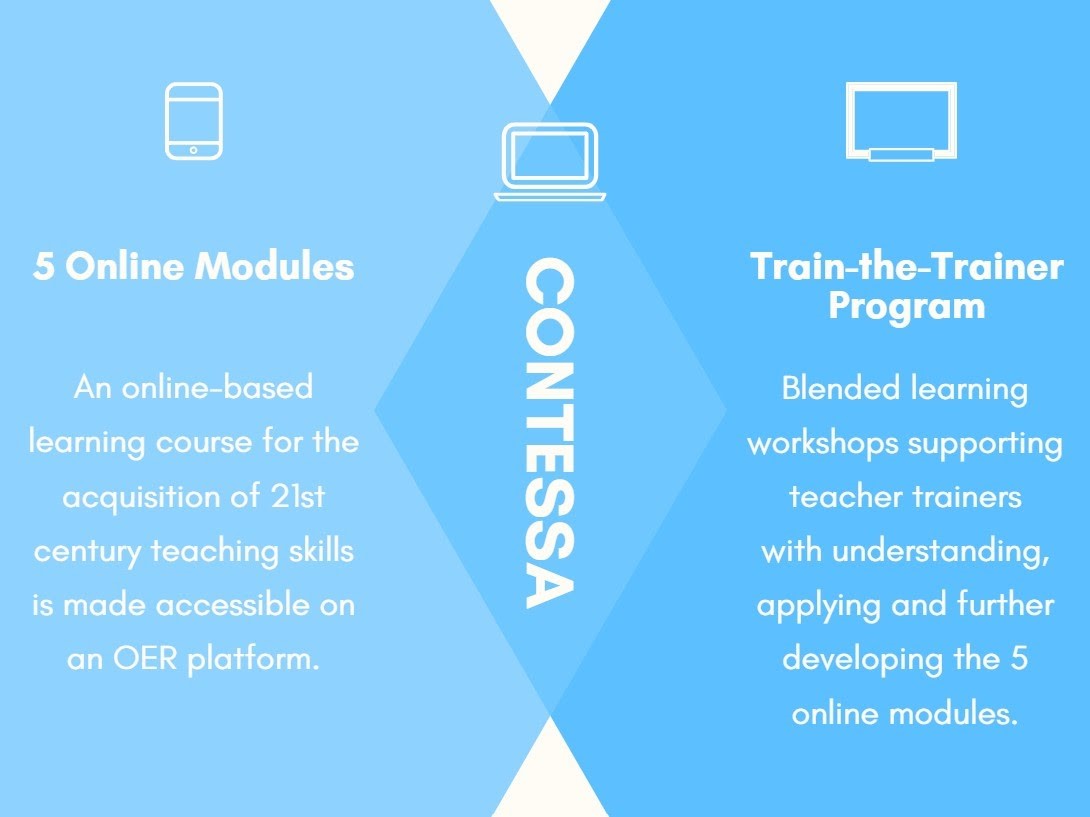 CONTESSA Impacts
CONTESSA provides a three-step programme aiming at the professional development of a continuum of teacher education for:
Teacher trainers: A comprehensive train the trainer programme for higher education didactics is worked out.
Trainee teachers: An online-based learning programme for the acquisition of 21st century teaching skills is accessible on an OER platform.
In-service teachers: The online-modules are offered to in-service teachers for further education measures as well as forth training of teachers without pedagogic formation. To ensure broad accessibility and usability, the didactic programmes will be translated into Khmer, Singhalese and Tamil. Ethnic and country-specific requirements and adaptations are made.
Delivering a 'step-change' in the development of critical skills, knowledge and competences to provide the foundations for participation in work and society.
Improving the transition of learners at critical stages in the education and training system.
Increasing the use of ICT in teaching and learning as flexible learning paths for individual development.
Improving the learning experience and the success of learners: Increase the quality of Early Years to deliver a better learning experience for young children.
Improving the progress of learners at risk of educational disadvantage or learners with special educational needs.