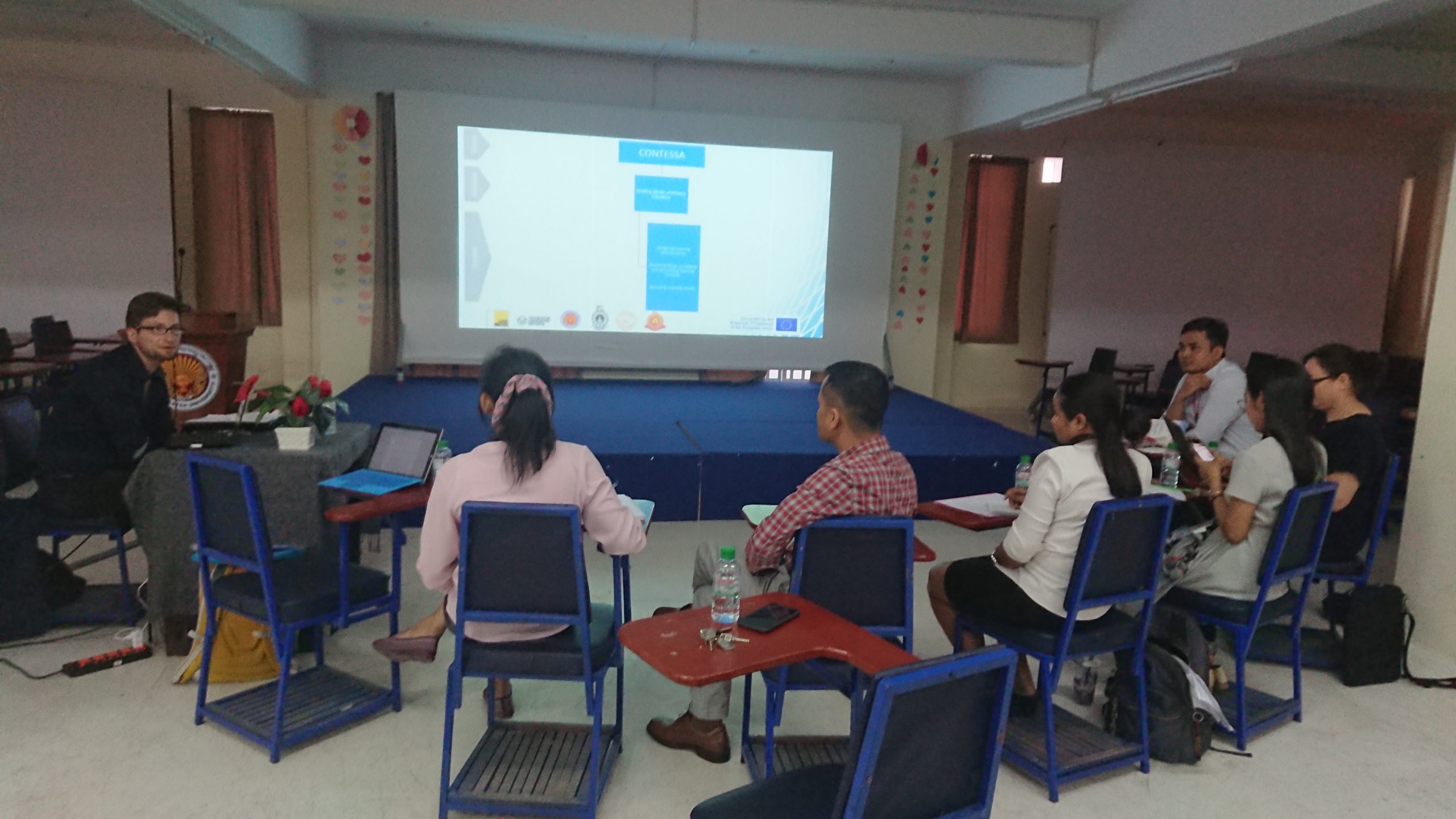 Workshop in South Asia ©contessa
This program will supply teacher trainers with the skills and information needed to transfer knowledge to teachers and trainee teachers. We call this our multiplier program as the goal is for teacher trainers to pass this knowledge on to others. It is one of the ways we hope to see this project live on long after the official end. The program also serves to empower trainers to implement CONTESSA in teacher training.
Contents of CONTESSA for teacher trainers (C-TT) derive from several needs analyses and interviews with project partners. C-TT includes several building blocks: online modules, face-to-face workshops in the project partner countries and tutorials. The CONTESSA project team has developed an outline of CONTESSA for teacher trainers and proposes three modules for the C-TT modules including professional development, mentoring and cross-national perspectives on teacher training.
Project partners and teacher trainers were invited to submit an online survey in December 2019 and interviews with experts from the partner universities were conducted in February 2020. Results of the survey were detailed in the Online Survey on Train Needs Report.
As this program continues to be developed, updates will be posted. Stay tuned
Below is a snapshot of the Train-the-Trainer structure: For more detailed information, please take a look at the Train-the-Trainer Didactic Concept and the Train-the-Trainer Concept on the reports page.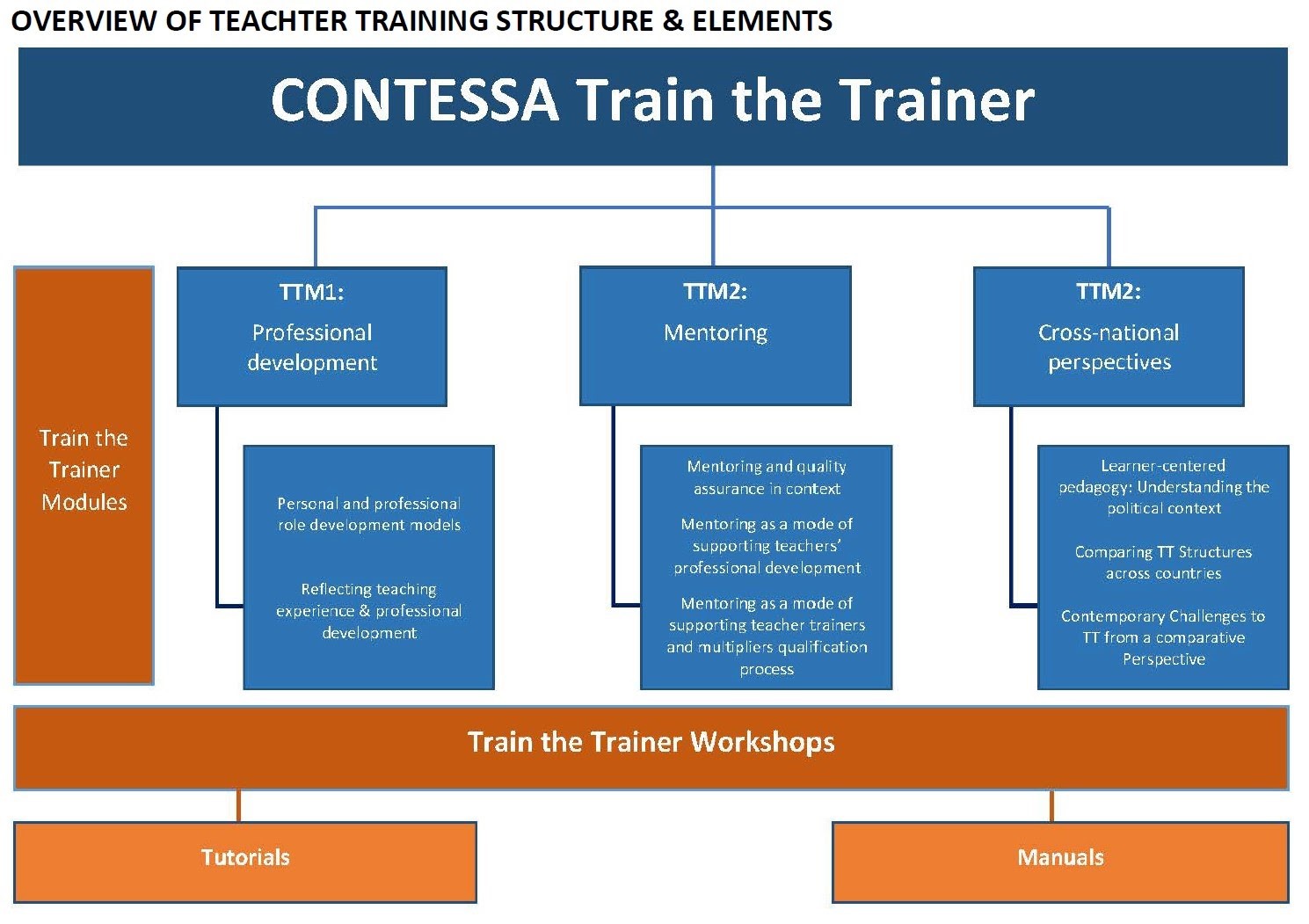 Train-the-Trainer structure of CONTESSA