Education Today
Education plays an important role in the life and culture of Sri Lanka. As of 2017, there were 10,194 government schools in Sri Lanka serving over four million students. Schooling is compulsory for children from five to fourteen years of age. The constitution of Sri Lanka states that education is a fundamental right, therefore it is state funded and offered free of charge at all levels, including university. Free text books and uniforms are provided to school children as well.
After Sri Lanka became an independent nation in 1948, literacy rates rose steadily, and today's population has a literacy rate of 93%. Sinhala or Tamil are used as the primary languages of instruction and English is taught as a second language.
Sri Lanka has both government schools and non-government schools. Amongst the government schools, there are three different types:
National schools are long established institutions funded by the Ministry of Education and supported by alumni.
Provincial school smake up the majority of schools in Sri Lanka. They are funded and controlled by the local governments and are most in need of financial support and more teachers.
Piriven are monastic schools for future Buddhist priests.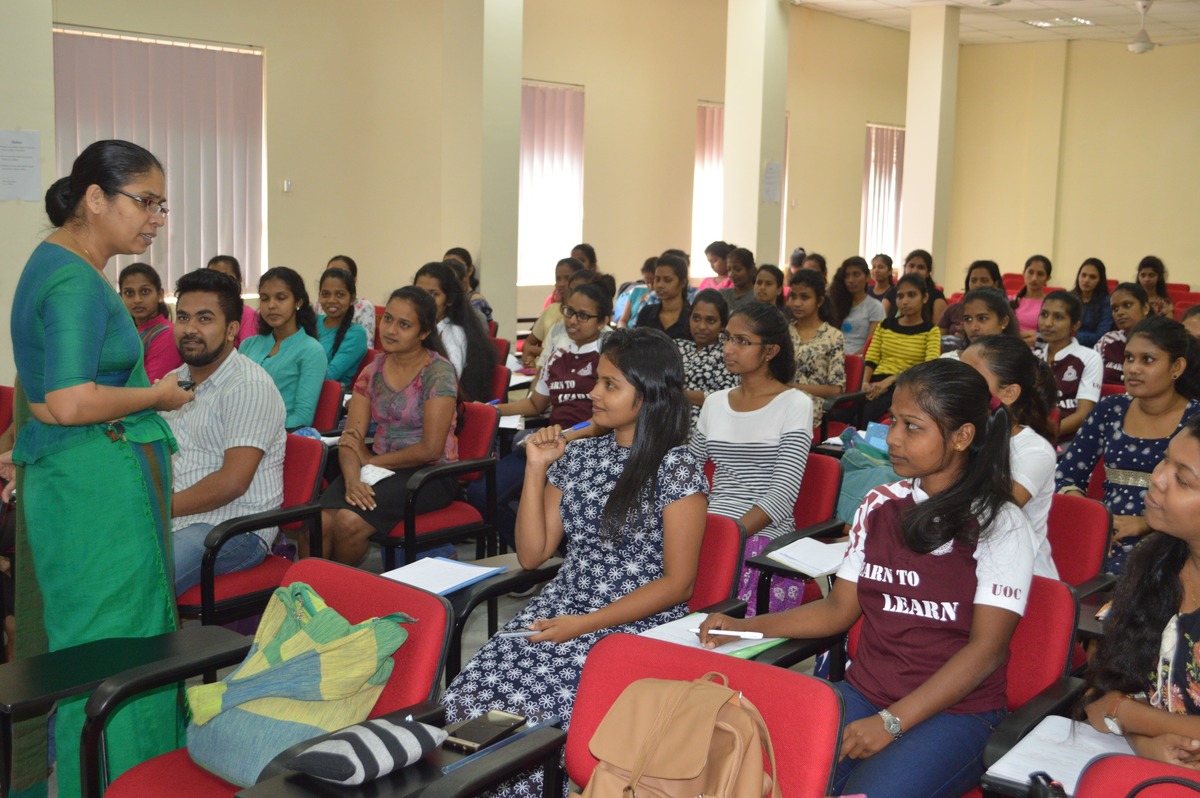 Students in Cambodia. ©contessa
Non-government schools include private schools (both autonomous and semi-government schools), international schools and madrasas or schools for Islamic education.  In general, most schools are co-ed, although some single-sex schools do exist.
The educational structure is divided into five parts: primary, junior secondary, senior secondary, collegiate and tertiary. At the end of eleven years of formal schooling, students sit for the General Certificate of Education Ordinary Level examinations (O-Levels), and they sit for the General Certificate of Education Advanced Level examinations (A-Levels) at the end of thirteen years.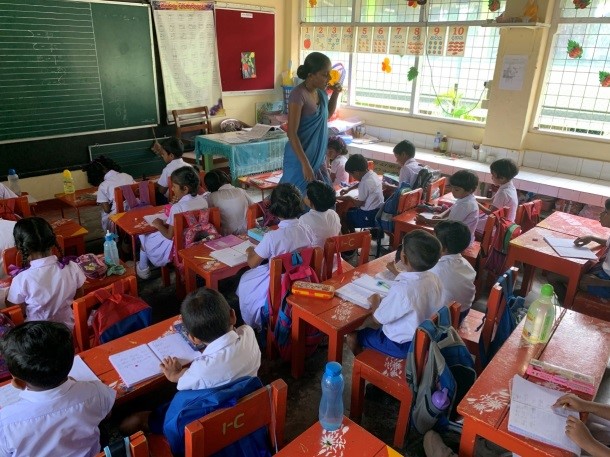 Primary school pupils in Sri Lanka. ©contessa
Primary Education
Primary school students, kindergarten through grade five, follow a common national curriculum that consists of six subjects and lasts five to six years. In 2015, student enrollment in primary school went from a low of 93% in 2009 to 99% in 2015, and the primary education completion rate is over 95%.  Entrance to primary schools is usually based on a student's place of residence.
The weekly timetable for a primary school student can vary between sixteen and twenty-five hours, depending on the grade and age of the child. There is a wide variety of subjects taught in these schools including:
First national language (Tamil or Sinhala)
Second national language (Tamil or Sinhala)
English
Social studies and science
Health and physical education
Religion
Co-curricular activities (meditation and participation in cultural and religious festivals and events)
Optional curricular activities (pupils in 5th grade can choose a subject with regards to their skills and interests such as art, agriculture or dancing)
At the end of primary school, students have the option of taking the Scholarship Examination conducted by the Ministry of Education. Based on the results of the exam, students could transfer to prominent national schools.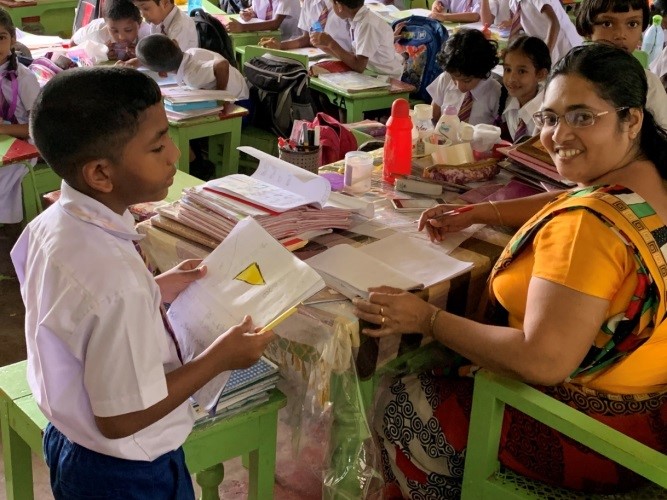 Pupils in the primary class in Cambodia. ©contessa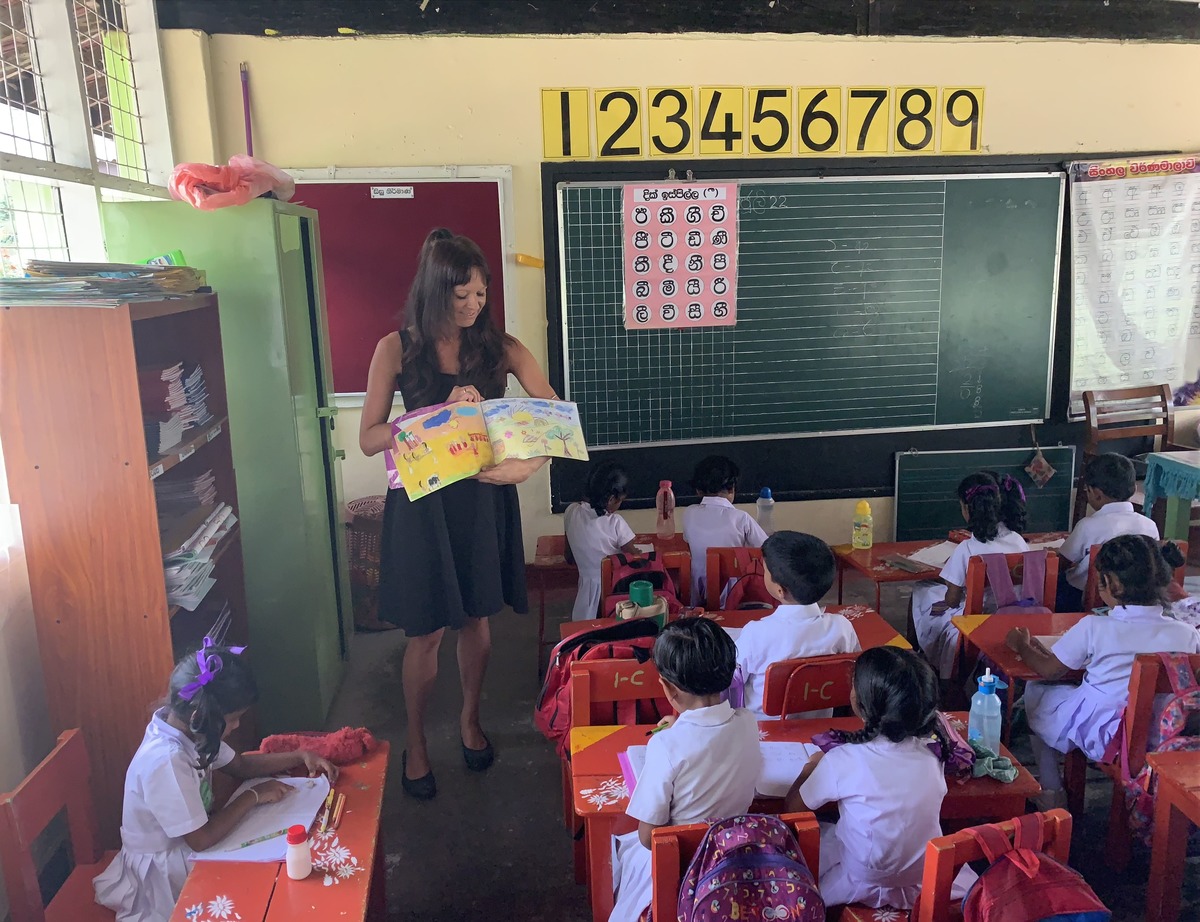 CONTESSA visit the school in Cambodia. ©contessa
Junior Secondary Education and Beyond
Upon completion of junior secondary schooling from grades six through nine, students move on to senior secondary schooling and collegiate education; this is extremely competitive. According to a 2013 report by the Ministry of Education, about 60% of students pass O-Levels and move on to A-Levels in their two final years of collegiate education. The remaining students pursue vocational education or go directly into the labor market.
After students pass their A-Levels, they qualify to enter a state university. Admission is based on a student's A-Level score and the district they represent. Due to a limited number of spots, only the top students from each district gain entrance.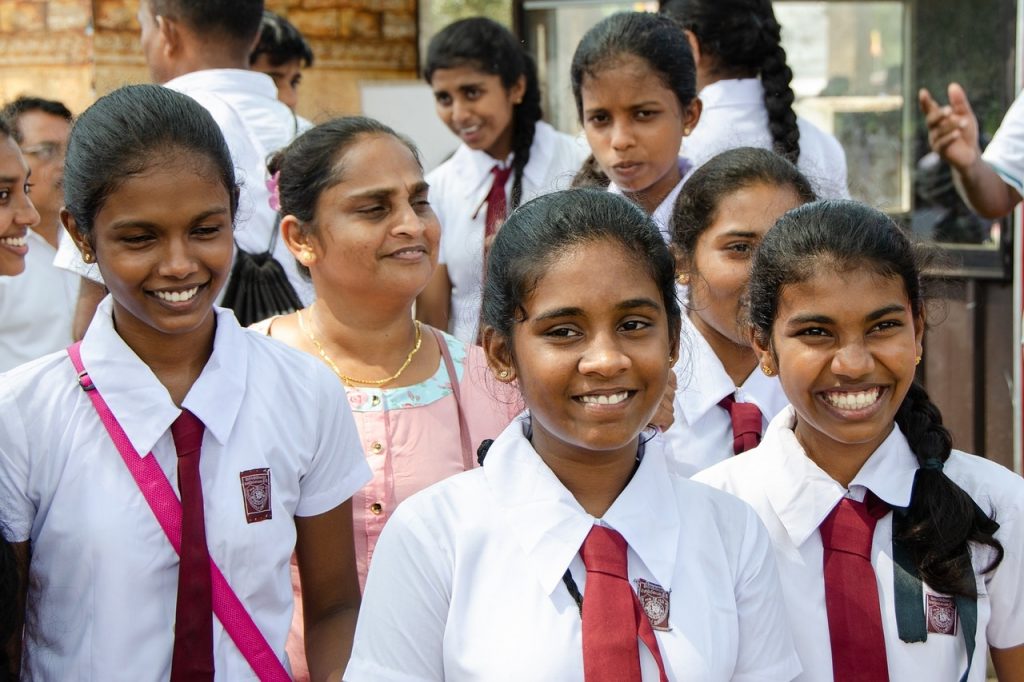 Secondary school in Sri Lanka. ©contessa
Rural versus Urban Schools
While Sri Lanka is on the path to achieving universal primary and secondary enrollment across the island, there are still inequalities between rural and urban and rich and poor areas. The type of school a student attends plays a crucial role in determining the quality of education they receive.
National schools, for example, are often recognized as providing the best education of all the government schools, but they are located in urban areas. Therefore, the rural children, who make up 77% of the country's students, do not have access to these schools.
In addition, rural schools are more likely to have problems with poverty and lack of funds than urban schools. A lack of funds can mean there isn't enough money to train teachers or pay desirable salaries, develop curriculum or update buildings and equipment. At the individual student level, poverty is also a major constraint. Children might be found to have lower concentration levels due to malnourishment or be unable to pay for their basic school materials like pencils and paper.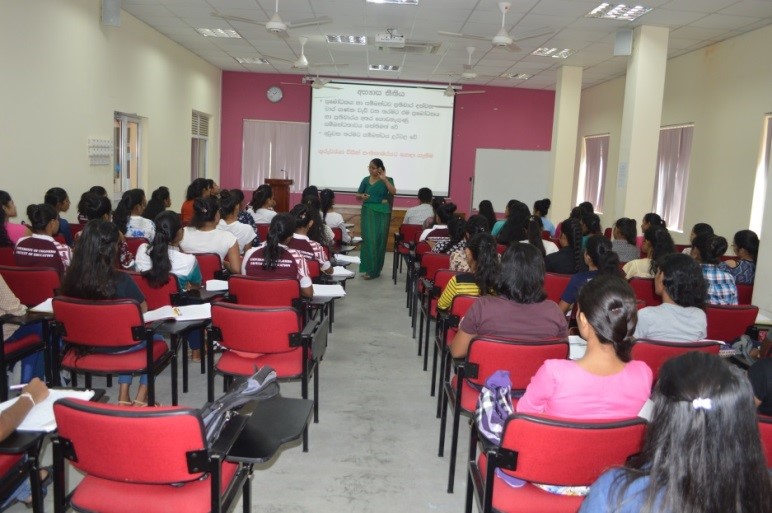 Teacher training courses in Cambodia. ©contessa
Gender Parity
Gender parity in the education system is high compared to many other South Asian countries with an equal proportion of girls and boys enrolled in primary education and a slightly higher number of girls than boys in secondary education. While the enrollment numbers are strong, criticism still remains when it comes to gender biases in schools and after graduation.
Sources:
Aturupane, H., Y. Savchenko, M. Shojo, and K. Larsen. (2014). Sri Lanka: Investment in Human Capital. South Asia Human Development Unit Discussion Paper Series 69, World Bank, Washington, DC.
Menike, H. (2015). Rural-Urban Disparity in Sri Lanka. IPASJ International Journal Of Management, 3(3). Retrieved from http://www.ipasj.org/IIJM/IIJM.htm
Ministry of Education (2011). Education Sector Development Framework and Program (ESDFP) 2012–16. Colombo: Ministry of Education.
Ministry of Education (2017) School Census, Ministry of Education, Isurupaya, Bataramulla.
Tushani Kalugalagedera, Stefanie Licht. (2018). Educational Inequalities in Sri Lanka: National Data and Local Perspectives on Access, Quality and Learning Outcomes. Center for Poverty Analysis. Retrieved from http://www.cepa.lk/content_images/publications/documents/english-20190212081040.pdf
Little, A., Rolleston, C., & Upul Indika, H. (2011). Access, Attendance and Achievement in Rural Schools in Sri Lanka. Retrieved from http://www.create-rpc.org/pdf_documents/PTA73.pdf
World and regional statistics, national data, maps, rankings. (2019). Retrieved from https://knoema.com/atlas